Calling all St Paul history buffs! I have spent way too long researching this little piece of history, only to come out not much further ahead. I was shooting photos of the Fitzgerald Theater and the condo building next to it when I noticed this piece of red sandstone and brick attached. It was obviously not part of the Fitzgerald condos building. Hmmm, interesting.
When I got home, I did some Googling without much luck, so I turned to my books. Thankfully, Larry Millett had some answers for me in the AIA Guide to Downtown St Paul — this was a piece of the Spalding Hotel. He says it was built around 1890 and stood here for 80 years. But I want to know more, Larry!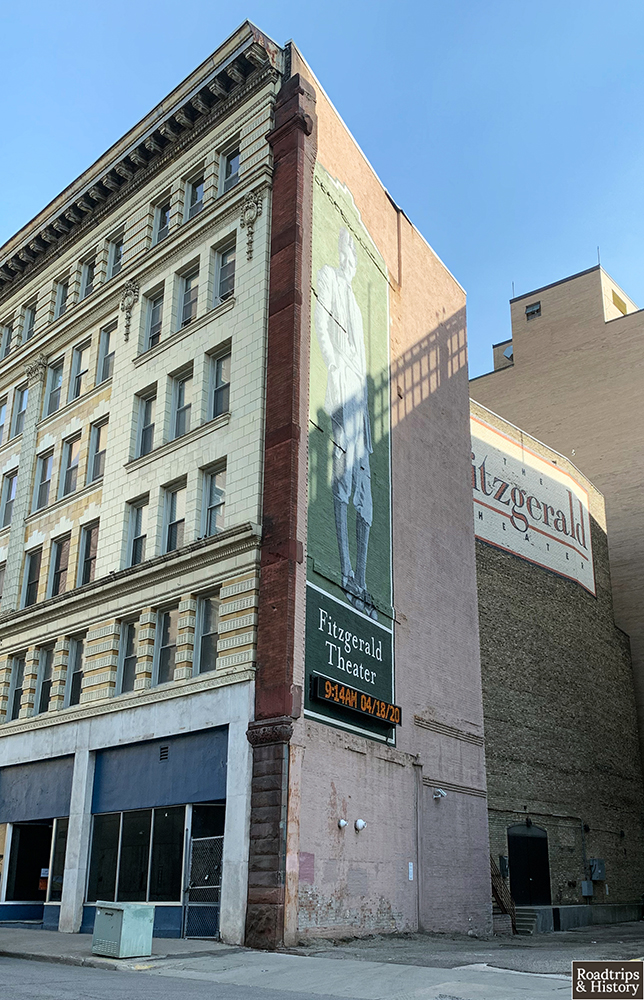 Days and days later, I found myself in a research rabbit hole. The Spalding Hotel was located at 474 Wabasha. That was the same address as the Euclid Hotel from the late-1930s until at least 1967. In the 1890s, that address was associated with the Valentine Block — with offices for everything from dentists to clairvoyants.
There's no mention of the Valentine Block being demolished or the Spalding Hotel being built in its place. So did the Spalding take over the Valentine Block building? Or did street addresses change? Did the Spalding later become the Euclid? If that's the case, the hotel had a terrible history of criminals, bootleg liquor, opium and heroin busts, fire, and suicide. It sounds like a flophouse. So. Many. Questions.
I know someone out there knows more about this little history mystery. Click over to the Facebook page to contribute your ideas, or send me an email with your theory.
Vintage photos of the Spalding Hotel