When I first visited the Anoka State Hospital grounds I didn't know where I was. I certainly didn't know what the house-like buildings were used for or why they were arranged in a semi-circle. It was dusk when I arrived and it was clear that this wasn't a typical Anoka neighborhood. I was a teenager and kids my age were sitting in groups on the front steps or at picnic tables smoking, but it was clear they weren't here just to hang out. So why were they here? It felt eerie and I couldn't wait to leave.
When I got home I told my mom about this strange place that I'd stumbled into. After going back and forth with her trying to figure out exactly where this place was, she told me it was probably the old asylum. I couldn't help but think about the kids I saw there and wonder if they were ok. I'd later realize that they were likely there for in-patient addiction recovery.
I'd think about the old asylum and those kids off and on over the next few years. I started looking into its history with vigor around 2003. Over the next decade, I learned everything I could. I read books about mental illness in the first half of the 20th century, I talked to families who had loved ones sent to the Anoka State Hospital, I dug through patient files and newspaper archives, examined old photos under a magnifying glass, and studied the architecture of the buildings. Then one day I woke up and decided that I needed a break from the old asylum.
A couple of years later, I visited the grounds again as word about demolishing some of the buildings gained traction. Their neglect since the last time I was there was evident. And that's all it took to draw me back into the world of the asylum. Later that day I found pieces of something I'd only read about. The farm.
So here's some background about the farm. From its inception in 1899, it was understood that at least half of the 650-acres of land purchased for the Anoka State Hospital would be used for farming. As with all other institutions operated by the state, the asylum needed to be almost entirely self-sufficient. Farming gave patients a therapeutic occupation and supplied the food needed to feed residents and staff.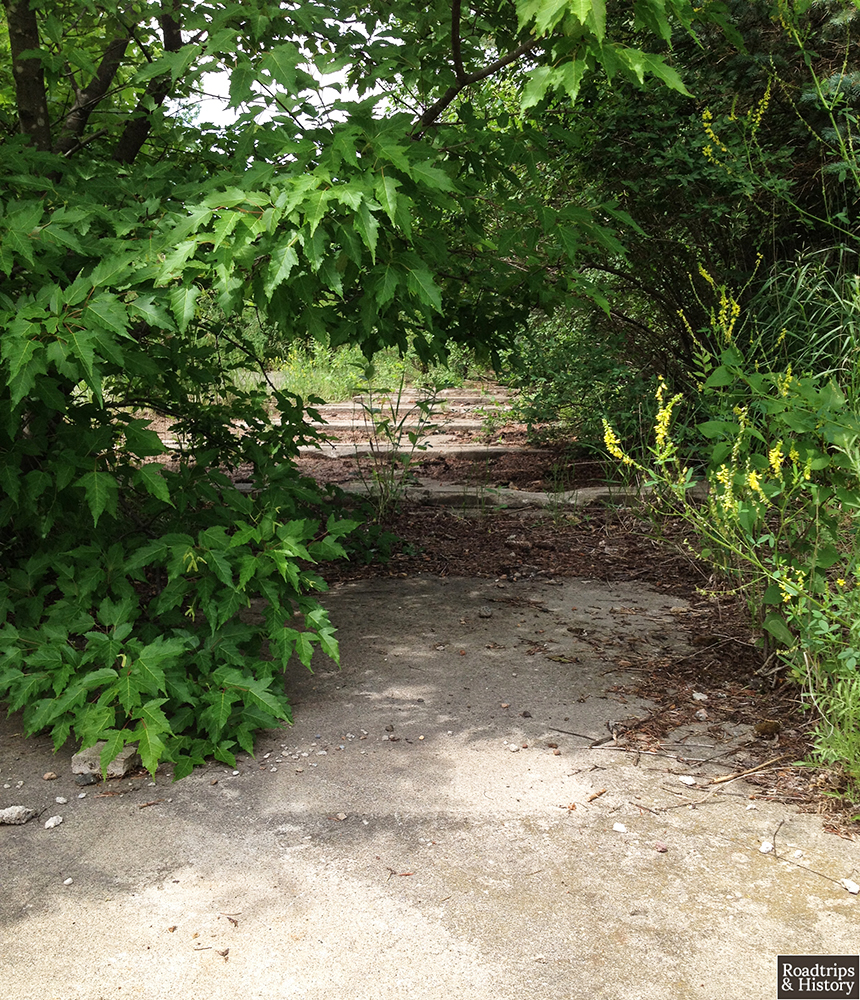 The farm included two barns, a granary, machine sheds, and several outbuildings in its heyday. A handful of experienced farmers worked alongside patients to raise and care for 100 cows, 200 hogs, 1,000 chickens, 200 turkeys, and six teams of horses. Patients provided the majority of labor for everything from planting and gathering fresh eggs to butchering. Vegetables were canned for use over the winter. Homemade jellies and jams were preserved. Fresh butter and ice cream were kept cold by cutting ice from the Rum River to create cold storage.
For me, it was as if the remnants of the farm were hidden in plain sight. I'd looked at maps of the grounds for years and assumed that everything related to the farm was long gone. But a few signs remain, scattered between the trees that are quickly filling in the open fields that were once used to grow corn and wheat.
Interested in reading more about the Anoka State Hospital? Visit MNopedia to read my article about its history.