Heaton, North Dakota was founded in 1899. It began as a railroad town and eventually grew into a farming community. The guys over at Ghosts of North Dakota talked to the only remaining town resident during one of their trips. He told them that the town's growth halted in 1907 when a tornado ripped through the town leaving many people without their homes or businesses. Many decided to pick up and move afterward.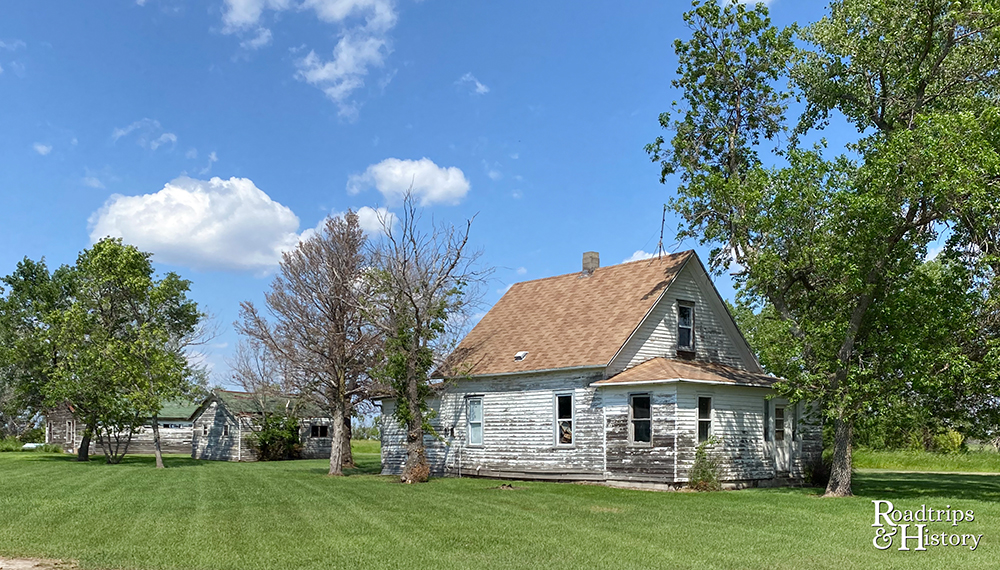 Heaton once had a post office, store, lumberyard, gas station, bank, hardware store, two hotels, three churches, grain elevators, and several houses in town. By the early 2000s, several of the structures remained, although many were vacant or abandoned. In between their trips to Heaton, the guys over at Ghosts of North Dakota noticed that many of the buildings had disappeared. They found out that several lots had been forfeited due to unpaid taxes and ownership reverted to the county, who then came in and demolished the structures on those lots.
You can (and should!) head over to Ghosts of North Dakota to read all about Heaton and see their photos from 2004 and 2010.