Finding the ghost town of Dotson, Minnesota, wasn't easy. I was going off of second-hand directions from someone who knew the area much better than I did. Because I'd taken so many dirt roads (and turned around when I realized I wasn't in the right place), I felt like I was in the middle of nowhere. The farms seemed to be further apart out here with lots of land for the black cows I frequently saw to roam and eat, and roam and eat. And it was serene even with the onslaught of mosquitos that saw me as their meal ticket and the cicadas' constant buzzing.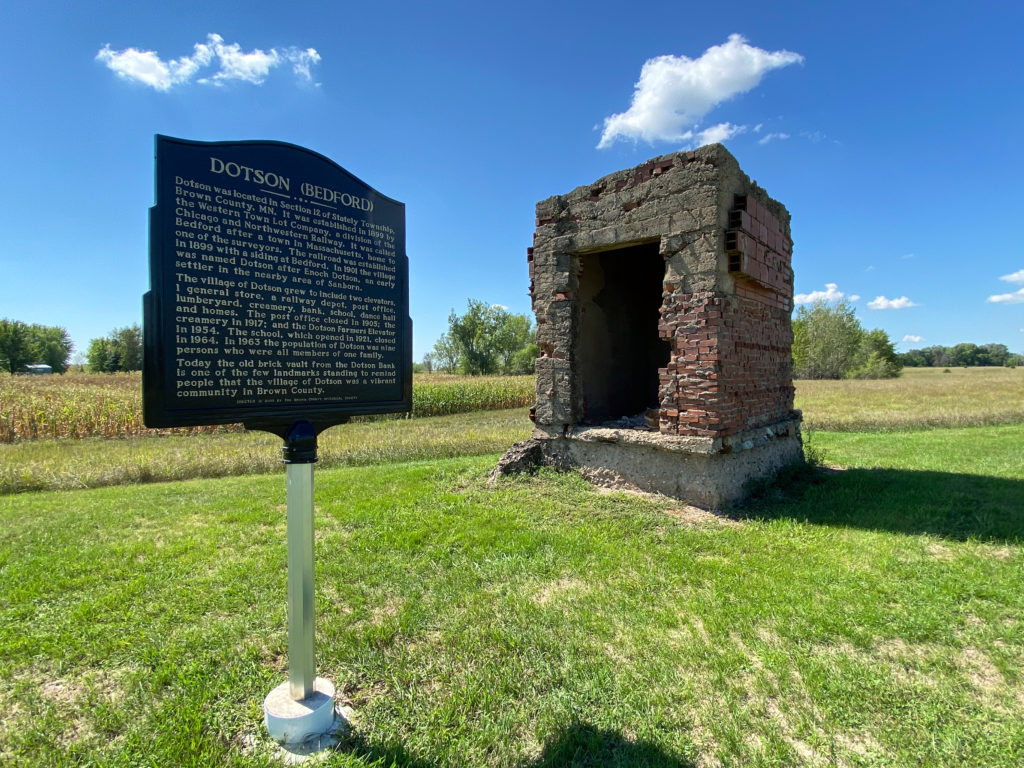 So when I finally found Dotson, I already felt like I'd had an adventure. I recognized the abandoned bank vault on the side of the dirt road and looked ahead to see two other buildings that once were part of the town. They're scattered along a lengthy driveway leading to a neat farmhouse. I imagine that driveway was once the town's main drag.
The remaining buildings are pretty non-descript and look like they might have been adapted for use on the farm over the years. One that I thought might have been a blacksmith shop at one point is closest to the road, just across the driveway from where the bank would have stood. It turns out it was the car dealership and repair shop built in 1922.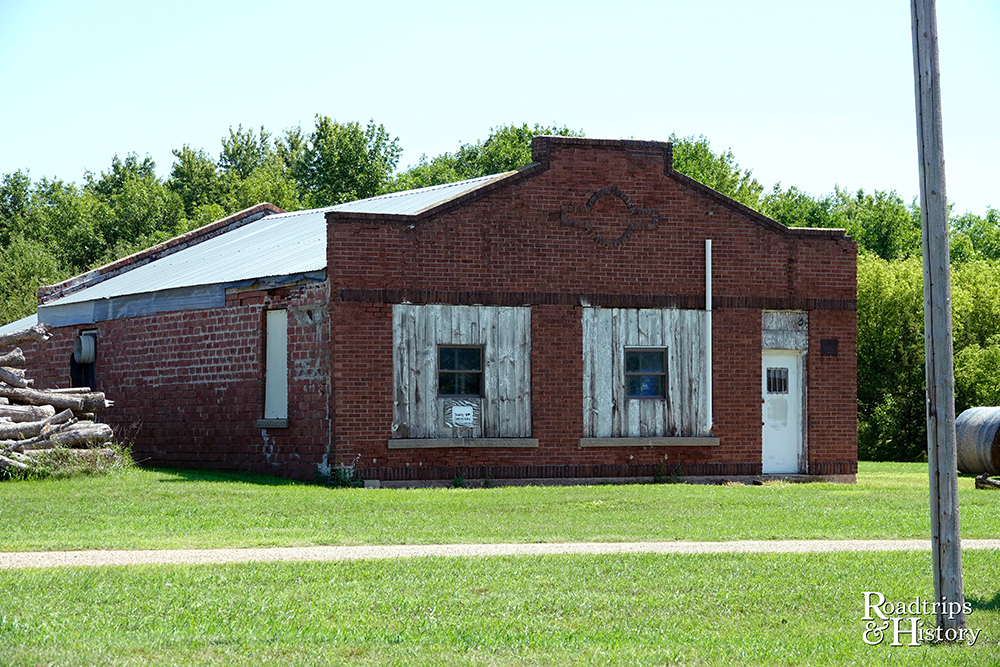 The old District Number 62 school is further away from the road, nearer the farmhouse. It was built back in 1880 and closed when the Brown County schools consolidated in the 1960s. The bank that once housed the vault is long gone, its bricks hauled away and used in other buildings. But I could still imagine it there.
Buildings that once rounded out the commercial district but are no longer standing include a depot, lumberyard, grain elevator, general store, creamery, dance hall, and a saloon or two.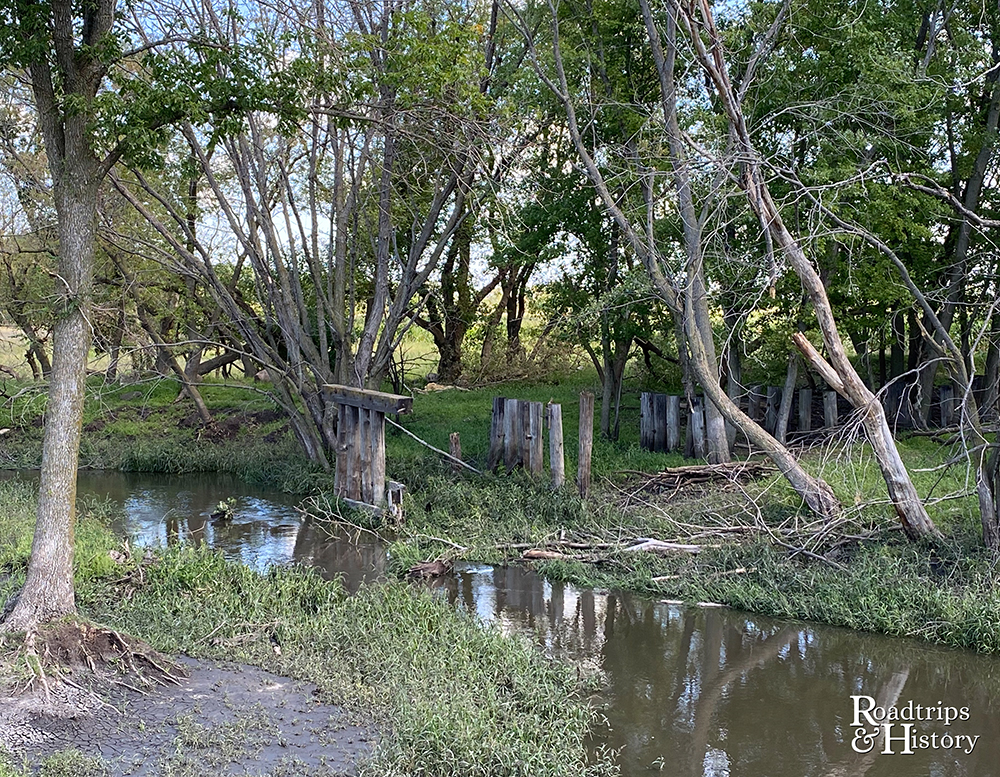 As I was leaving, just a stones-throw from the ghost town, I saw some wooden pilings off in the woods not far from the road. I stopped to grab a few photos, thankful that I bought a new camera with a great zoom lens earlier in the year! The pilings cross through Mound Creek and back into the woods again. When I got home, I searched for information about them. I found that they were the pilings from an old railroad trestle used by the Iowa and Minnesota Railroad that ran through Dotson. It was a fun and unexpected little find.