You can't drive through Zumbrota, Minnesota, without stopping at the covered bridge. It's located in the aptly named, Covered Bridge Park and is the only covered timber-truss bridge in the state.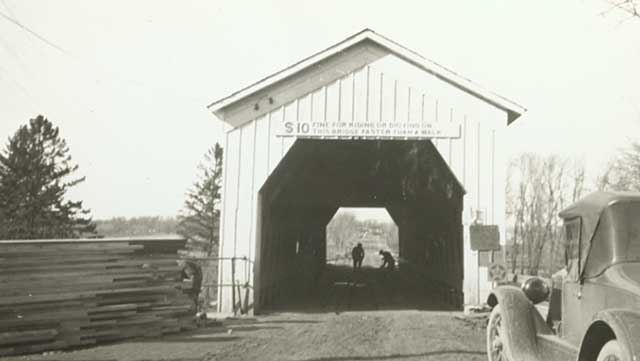 The bridge was originally located about 1,000-feet east of its present location and used to cross the north branch of the Zumbro River. When it was built in 1869, the bridge wasn't covered. It was initially constructed as an open timber-truss structure. A couple of years later, the board and batten siding and roof were added to keep rain and snow away from the wooden trusses.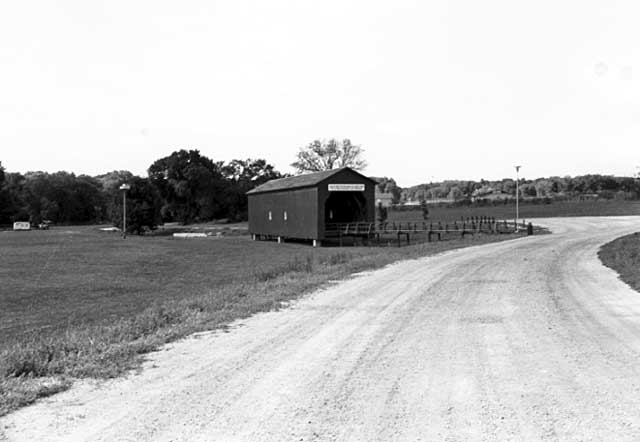 The bridge was retired in 1932 and moved to the Goodhue County Fairgrounds. In 1975, the bridge was added to the National Register of Historic Places. After spending about 65 years at the fairgrounds, it moved to its current location in 1997. The park was named after its beautiful centerpiece.
A February snowstorm (you know the kind – heavy, wet show and lots of it!) in 2019 caused the roof to cave in and prevented visitors from crossing the bridge. Thankfully, the roof has been replaced, and visitors can walk or bike across the bridge again.