In March 1963, the Twin Cities were rocked by a shocking and brutal crime – the murder of Carol Thompson. This heinous act sent shockwaves through the community, raising concerns of a homicidal maniac on the loose. However, the investigation quickly honed in on T. Eugene Thompson, the victim's husband, as the primary suspect. Approximately three and a half months after the tragic murder, Thompson was apprehended and charged with his wife's death. By December 1963, he had been convicted of first-degree murder and sentenced to life in prison.
An Improbable Victim
Carol Swoboda Thompson was a well-respected wife of an up-and-coming attorney and the mother of four children aged between six and thirteen. On the fateful morning of March 6, 1963, her life took a tragic turn when she encountered an intruder in their comfortable Highland Park home in Saint Paul. A fierce struggle ensued, during which the assailant subjected her to a brutal beating and multiple stabbings. Despite her valiant efforts, Carol managed to escape to a neighbor's house. Still, the severity of her injuries proved hopeless, and she died at Ancker Hospital three hours later.
Everyone in Saint Paul was left in disbelief by the headlines that splashed across newspapers in the days that followed. Rumors about a killer lurking in their midst shook the community, especially since such violent attacks were exceedingly rare in Saint Paul in 1963, particularly within peaceful and affluent neighborhoods like the one the Thompsons resided in. The victim was only 34 years old and represented the epitome of upper-middle-class domesticity – a highly improbable victim of such a gruesome crime.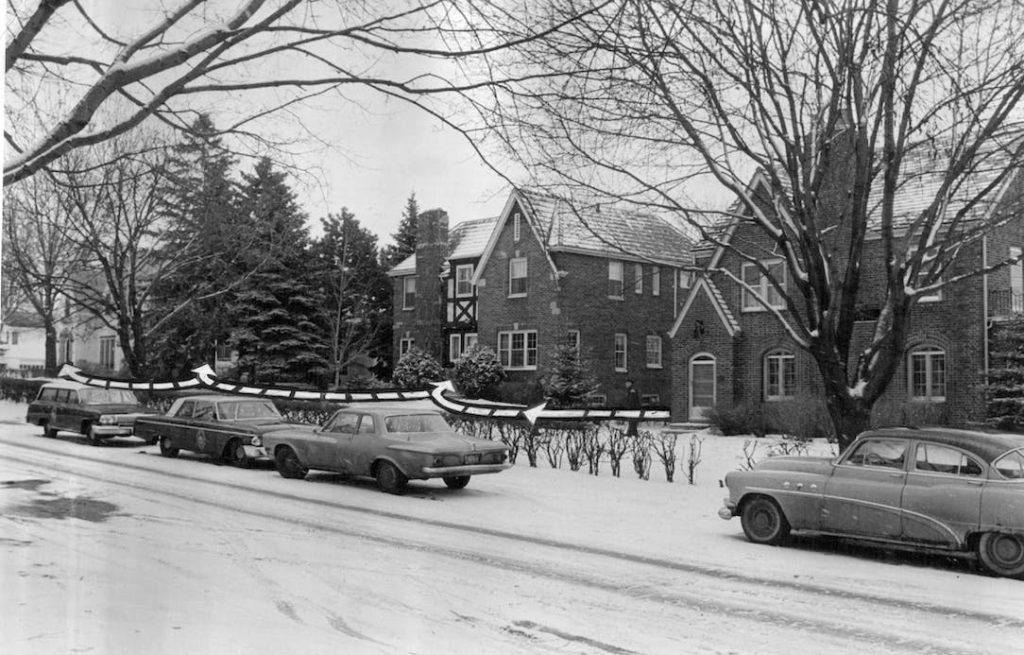 The Investigation
In response to public pressure, Saint Paul police launched a relentless investigation. However, their focus soon shifted toward Carol's 35-year-old husband, T. Eugene Thompson, following reports of his substantial life insurance policy on his wife and his history of infidelity. Thompson vehemently denied any involvement in the crime.
Then, in late April, an unlikely group of small-time criminals began to reveal their dark secrets. Among them was Dick Anderson, who eventually confessed to the murder. Anderson pointed the finger at Norman Mastrian, a former Twin Cities prizefighter and figure in the underworld, as the "middleman" who had hired him. Shockingly, he alleged that the mastermind behind the murder was none other than the victim's husband. Thompson was subsequently arrested on June 21 and charged with first-degree murder.
T. Eugene Thompson's Trial and Verdict
The high-profile trial of Thompson commenced in late October, attracting intense media scrutiny. Ramsey County Attorney William Randall presented the state's case, relying on evidence that included the substantial life insurance policy on Carol and the presence of another woman whom Thompson reportedly intended to marry. The prosecution also relied on the detailed and dramatic testimony of the actual murderer, Dick Anderson.
The defense, led by renowned criminal attorney Hyam Segell, asserted that Thompson was a devoted husband falsely accused by untrustworthy witnesses and tarnished by misleading evidence. Against the advice of his counsel, Thompson took the stand in his defense – a move that many believe did more harm than good to his case. After deliberating for twelve hours, the jury delivered a guilty verdict, and Thompson was sentenced to life in prison.
T. Eugene Thompson was paroled in 1983, settled back in the Twin Cities, and remarried. He was barred from practicing law and remained on parole until he died in 2015.