The charming town of Winona, Minnesota, once played host to an extraordinary tale in the world of beer brewing when Jacob Weisbrod laid the cornerstone for a brewery that would become an enduring symbol of craftsmanship and fortitude. This brewery weathered fires, changing ownership, and transformations in the beer industry for over a century, leaving an indelible mark on the community. Today, the historic building stands as a testament to a bygone era of brewing excellence.
A New Dawn
When Jacob Weisbrod arrived in Winona, he embarked on an exciting new venture by establishing a brewery at the picturesque base of Sugar Loaf Bluff. With unwavering dedication, Jacob meticulously crafted a magnificent stone building featuring a charming gabled roof solely for brewing beer.
The brewery proudly opened its doors in 1862, harnessing the pure, cold water from a creek that flowed down the bluff and into the Mississippi River. Jacob's ingenious approach included aging and storing the beer within three spacious caves artfully carved into the bluff behind the brewery.
Bub's Beer
Jacob welcomed a like-minded partner, Peter Bub, into the business shortly before his passing in 1870. Peter assumed control of the brewery, rebranding its beloved product as Bub's Beer and marrying Jacob's widow. The resilience of the enterprise was evident when a fire ravaged a portion of the original building in 1872, leading to the construction of a five-story addition. This new section was dedicated to transforming wort into beer.
The expansion enhanced the brewery's capabilities and paved the way for remarkable growth. Bub's Beer evolved from a modest production of 500 barrels annually to an astonishing 10,000 barrels, a testament to the vision and commitment of its owners. In addition to its flagship offering, the brewery also delighted patrons with a refreshing pilsner and a convenient picnic beer – a generous half-gallon bottle filled with unpasteurized beer, perfect for a day of leisure.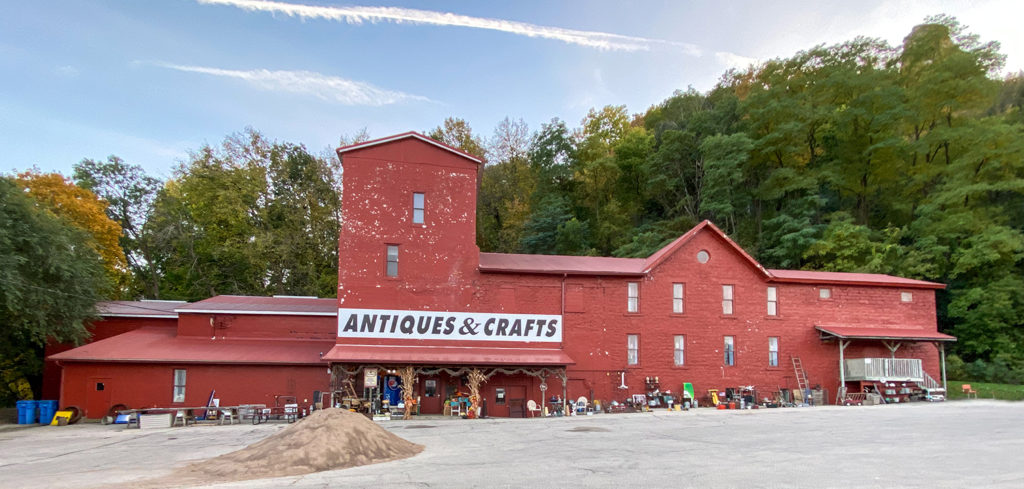 A Lasting Legacy
For an incredible 98 years, the brewery remained within the Bub family, with several generations skillfully stewarding its legacy. However, in 1969, that chapter came to a close as the rights to Bub's products found a new home with the Walter Brewing Company of Eau Claire.
The building was placed on the National Register of Historic Places in 1978. Today, Treasures Under Sugar Loaf uses the building as an antique store. You can see what remains of the former brewery at 1023 Sugar Loaf Road.