Don't you love it when you stop in a town for one historic building and find out there are other landmarks there that you didn't know about? That's what happened to me a couple of weeks ago when I found myself in Ottawa, Minnesota. My intended stop was the Ottawa Town Hall. But thanks to an interpretive sign at the hall, I went further into town and saw some more of the oldest limestone buildings in the state.
The town of Minnewashta was first settled in 1853 and platted in 1855 as part of LeSueur County. The following year, the town was officially surveyed and renamed Ottawa after the tribe that once called the area home. Many of the buildings in town were built between 1859 and 1870 with dolomite limestone quarried nearby.
The bustling town was located on the railroad line. It included a school, blacksmith shop, barbershop, depot, grist mill, grain elevator, hotel, brick factory, lime kiln, a fireworks factory, and seven lime quarries. But by the 1950s, many of the businesses in the town had gone under. Most of the empty buildings were either demolished or left to crumble on their own. Today, only a handful of the old buildings remain.
The Ottawa Township Hall was built in 1860 and initially acted as the first general store in town. In 1902, another general store was built across the street. The old general store was converted to a town hall in 1906.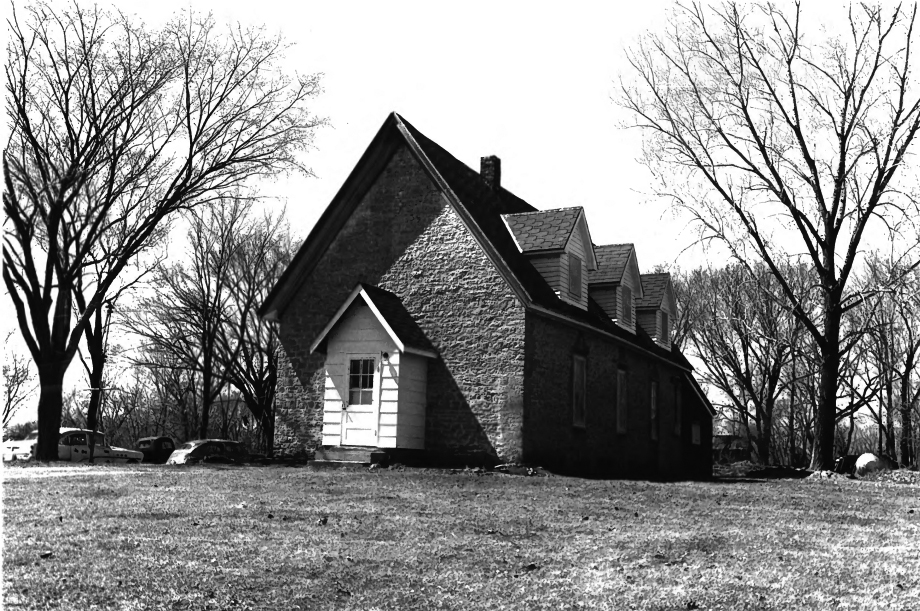 Trinity Episcopal Chapel was built in 1861. Attendance began declining in the 1890s, and by 1907 the church closed. It was sold and became St Mary's Catholic Church and School for about 15 years. It was sold again, but this time the buyers remodeled it for use as a private residence.
Ottawa Methodist Church was built in 1859. It is one of the oldest German Methodist churches in Minnesota. Attendance waned after the turn of the century, and the church closed its doors in 1952. It is now owned by the LeSueur County Historical Society.
The John Rinshed house was built in the 1870s. Rinshed operated one of the seven quarries in town and was a stonemason by trade.
The District Number 12 School was built in 1915 to replace an older limestone school. I could find any information about it or when it was last used as a school. Other than a fence around the property and a few no trespassing signs, the school appears to be abandoned.
The Schwartz House is another original building in town – I missed this one, but there is an article about the house over at Historic Homes of Minnesota.