St Rose of Lima church was built in 1878. The church and its cemetery sit on over an acre of land surrounded by farm fields in Cherry Grove Township, Minnesota. The congregation consisted of Irish immigrants who planned to build the church using local materials using traditional building methods. The land was donated, and all of the labor was provided by parishioners. Limestone was quarried from the property of Thomas O'Kane and the mortar from a lime kiln operated by Martin Wunderlich.
Once the church was built, the congregation took to continuously improving and maintaining their church. The property was terraced so the church and cemetery could sit at the crest of the hill; a 16-stall horse barn and the outhouses would appear hidden on a lower terrace. The steeple was painted, and the cross at the pinnacle was covered in copper. A bell was added to the steeple in 1896 (it's since been removed and relocated to a prominent place behind the church). The pretty stained glass arrived in 1901. Additional land was purchased in 1912 and 1919 to expand the cemetery.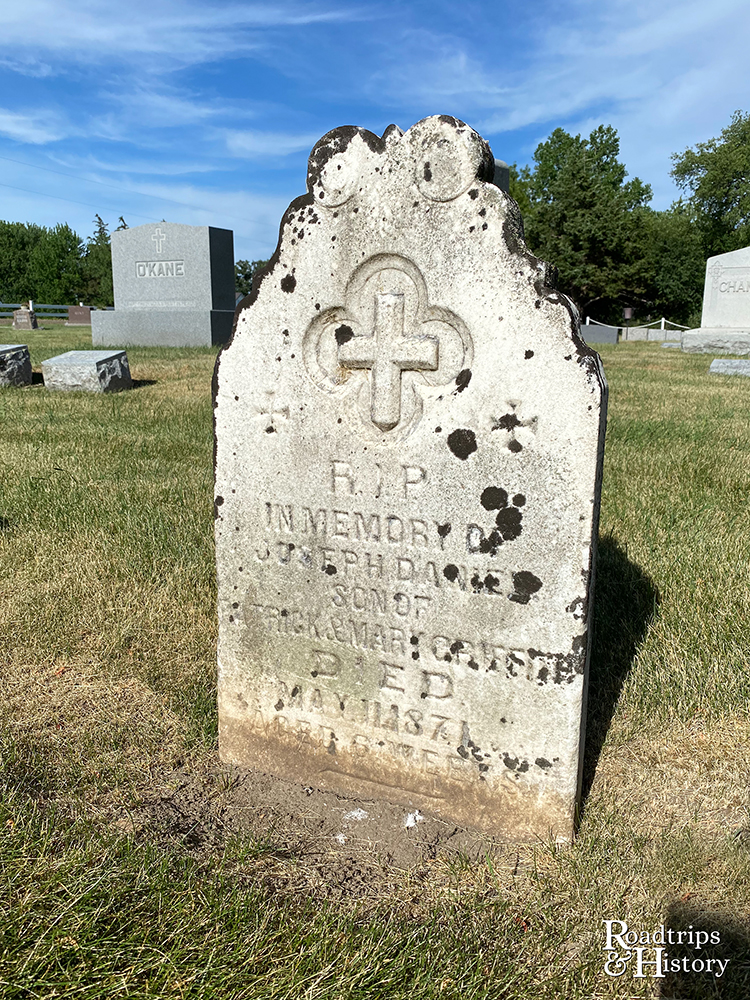 About 50 families belonged to the church in the 1920s. By the 1960s, that number was down to just 24 adults and 10 children. The archdiocese decided that the cost to maintain services was too high for the small number of remaining parishioners, so the decision was made to close the church. After 83 years, the last mass was held at St Rose on June 4, 1961.
The Friends of St Rose purchased the church from the archdiocese in 2003 and began restoring it. Today, the group continues to maintain the church and cemetery. They hold special events throughout the year to bring people back to the church and raise funds for continued restoration. It was placed on the National Register of Historic Places in 2013.