The house at 193 N Mackubin in Saint Paul, Minnesota, was built in 1882. This Second Empire-style home with a mansard roof and 11 dormers was home to Judson and Mary Bishop.
Judson was born and raised in New York. After graduating from college with a civil engineering degree, he worked with the railroad as a surveyor. He ended up in Minnesota as the Civil War broke out.
In 1861, Judson joined the Second Minnesota Volunteer Infantry. He rose through the ranks during the war and mustered out as a colonel in 1865.
He returned to working for the railroads after the war. He lived in Le Sueur and Mankato before landing in Saint Paul.
When this house was built, Judson was a widower raising four sons. Two years after they moved in, Judson married Mary Axtell. The couple had five daughters together. Judson was 65 when his youngest daughter was born.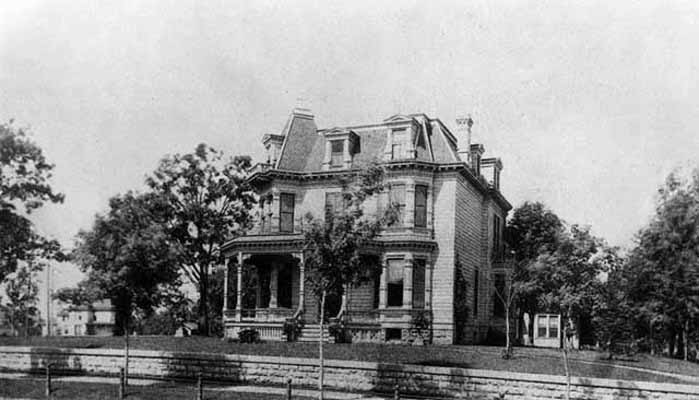 The family lived in the six-bedroom home until shortly after Judson died in 1917. He died in the house, and a short funeral was held there before his fellow Civil War veterans escorted his body to the family plot at Oakland Cemetery.
In a cruel twist of fate, the house had been the site of the wedding of Judson's youngest daughter, Mildred, just four weeks before Judson died. The new couple had just settled into their new home in Michigan when they got word that he'd passed away.