The first public library was established in Watertown, South Dakota 1899. Like many other growing communities, the library was housed within city hall. As the community grew, there was an obvious need for a new building for the library. And, like many other growing communities, Watertown turned to Andrew Carnegie to help them afford one.
Watertown applied for $10,000 from Carnegie in 1903 to build the library. They acquired a lovely corner lot in the central business district and finalized a Neo-Classical design while waiting to hear if their request would be granted.
Carnegie came through for Watertown, and construction on the new library began in earnest in 1905. The books from city hall were moved over, and new books and furniture arrived by train weekly.
The one-story library was a shining jewel in Watertown. When it opened in 1906, visitors were met with gleaming wood floors, stacks of fiction books for adults and children, an extensive history collection, newspapers, and periodicals.
As the library collection grew, the children's section was moved to the basement to make way for farming and mechanical manuals. In fact, the library played an integral role in educating and informing local farmers about everything from the price of corn to husbandry and current agriculture issues.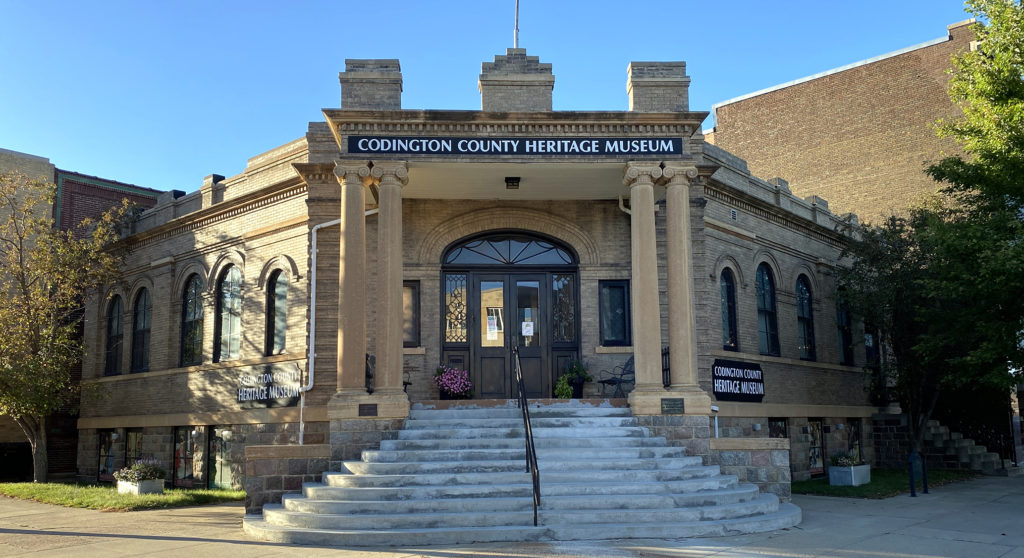 By the 1960s, the library had run out of space. A new, modern library was built several blocks away. It opened in 1967, and the Carnegie library became home to the local historical society.
You can visit the old library at the corner of First Avenue SE and South Maple in Watertown. The Codington County Heritage Museum has history exhibits and a museum store if you want to learn more about the area's history.