In 1936, a sleek, Moderne-style public library was built in New Ulm, Minnesota. The land for the library was donated by one of the town's prominent citizens in 1930. The only stipulation was that construction needed to start within five years of his death, or the land would revert back to his heirs. It came close! The groundbreaking for the new library took place on October 14, 1935. It was constructed using Artstone from the Saffert Cement Company in town.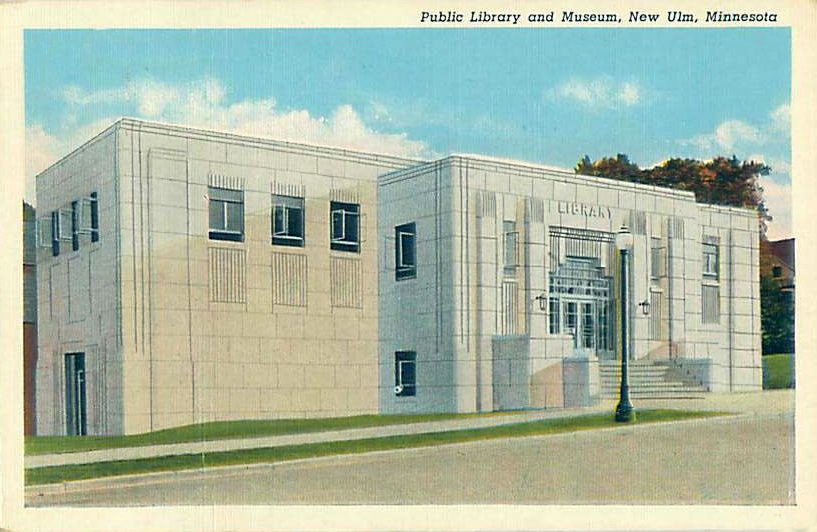 The building opened its doors for the first time on February 15, 1937. The library occupied the main floor of the building and a new local history museum opened on the lower level. It didn't take long before the library outgrew the space. After just 39 years, the library moved into a new building next door. The local history museum and the library became separate entities in the 1950s, and in 1984, the Brown County History Museum moved across the street to the former post office building.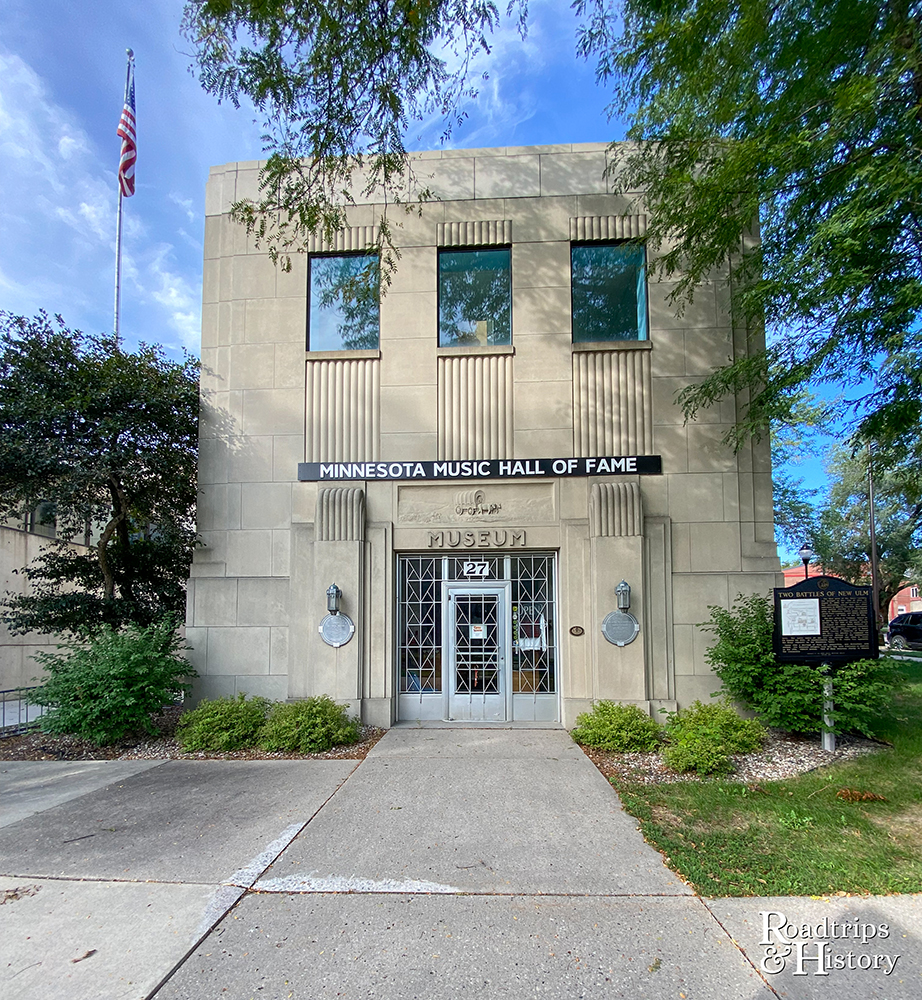 The Minnesota Music Hall of Fame took over the museum space in 1999 and remains there still. It appears that the old and new library spaces have been joined and that the library still uses the upper floor of the beautiful old building.