Landmark Center in St Paul, Minnesota, was dedicated in 1902 and originally served as the Federal Court House and Post Office for the Upper Midwest. Even after nearly 120 years, the building is still a total knockout! The exterior is covered in pink granite ashlar. It features numerous turrets, gables, dormers, and two large towers (one is a clocktower). Inside, a five-story courtyard with skylight, mahogany-paneled courtrooms with 20-foot ceilings, and enough marble to wow just about anyone. It took nearly 10 years to complete.
The Prohibition Bureau, championed by Minnesota-native Andrew Volstead, had offices on the fifth floor of the building. The FBI kept tabs on gangsters like John Dillinger and Babyface Nelson from their second-floor field office. The kidnapping trial of the Barker-Karpis gang took place in room 317. The building was also the site of several anti-strike injunctions, including the Strutwear Knitting strike in 1934 and The Wilson strike in Albert Lea by the United Packinghouse Workers Union in 1959.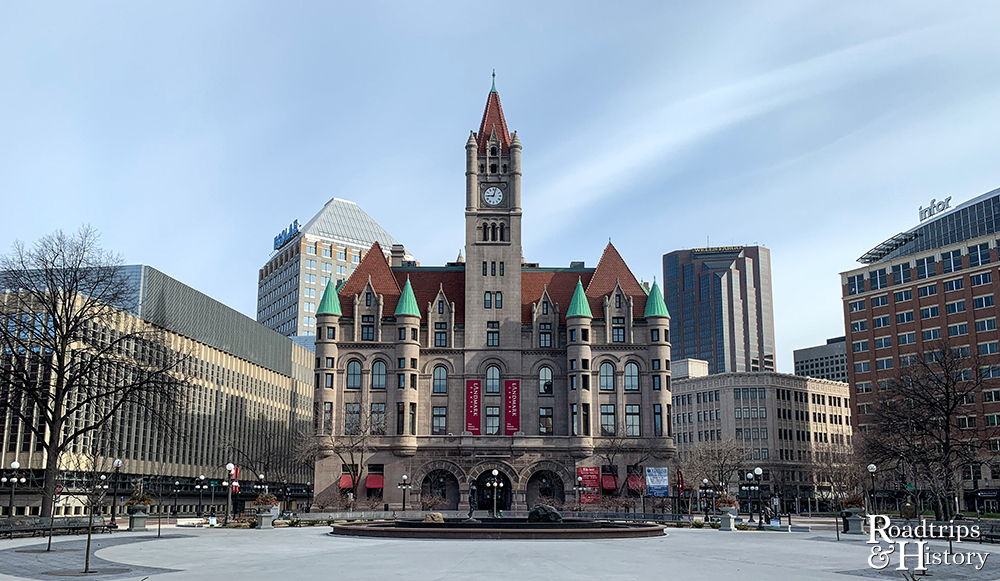 The Post Office moved in 1935 to their new building near the train depot, and in 1967, the federal offices moved out. Decades of shoddy repairs, modernization, and low-cost interior updates left the building in a sad state. It sat nearly vacant from 1967 until 1972 and was quickly becoming an eyesore. Discussions began in 1970 about demolishing the building. Thankfully, a small group of citizens stepped up to save the building just one week before demolition started in 1972.
The group spent the next six years painstakingly restoring the old building. The building reopened to the public in 1978 as an arts and culture hub. It was placed on the National Register of Historic Places the same year. Today, it serves the community by being home to several cultural organizations, offering music, dance, and theater performances, and hosting many private events.