The West Bridge in Madelia, Minnesota, was built in 1908. It is the earliest remaining example of a Warren Through Truss bridge in the state. West Bridge was also noted for using riveted connections rather than the pinned connections that were much more prevalent before 1913.
Nearly $3,000 was awarded to the Minneapolis Bridge and Iron Company and its noted bridge builder and President, Commodore P. Jones. Jones was tasked with building a bridge that crossed the Watonwan River near Madelia. It would be one of three that crossed the river. The three bridges were set just about a half-mile apart from each other. They were simply named West Bridge, Central Bridge, and East Bridge. Only West Bridge remains.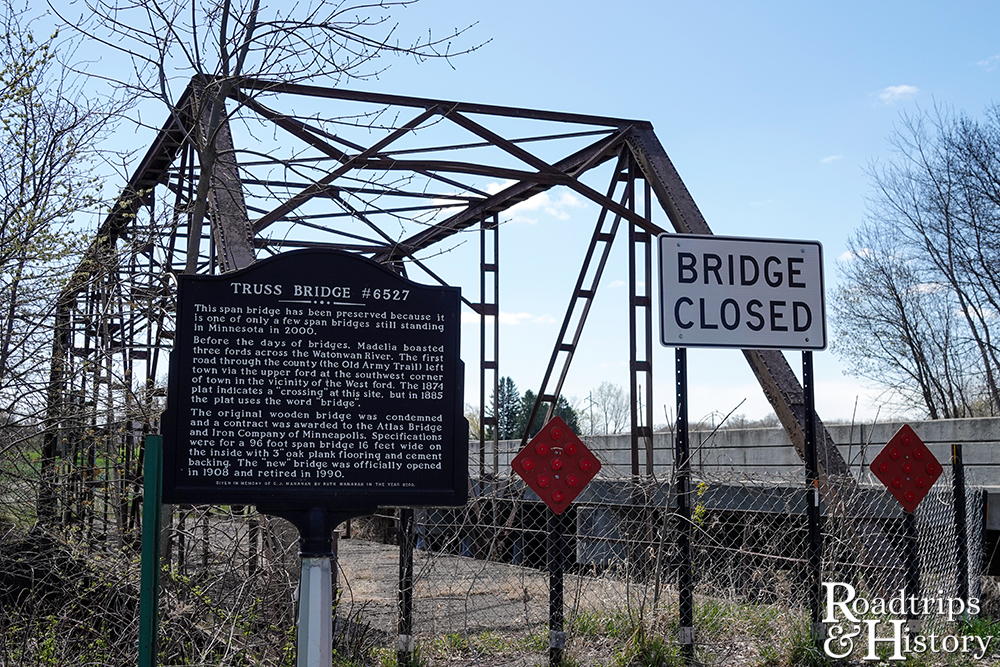 When West Bridge closed, and traffic was diverted onto a new, concrete bridge, the old truss crossing opened for pedestrians and bicycles. Recently, the bridge was determined to be in such bad shape that it was completely closed off. The bridge was listed on the National Register of Historic Places in 2013. It can be found along Joy Avenue SW.